Some of our Customers Showcasing Their Projects Made With The Real Penny Tile Sheets 

Customer provided pictures showing their projects made with our Penny Tile Sheets. Scroll down to see more.


Rustic kitchen includes a backsplash made with pennies.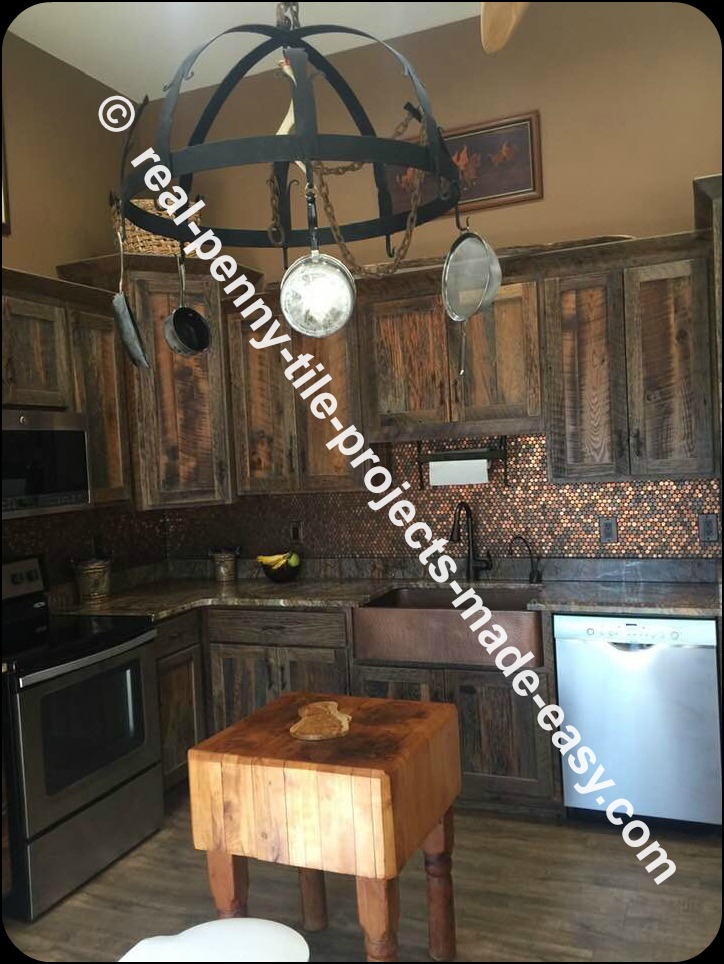 'Just thought I would share how our backsplash came out. It gets tons of compliments.' 
-Elaine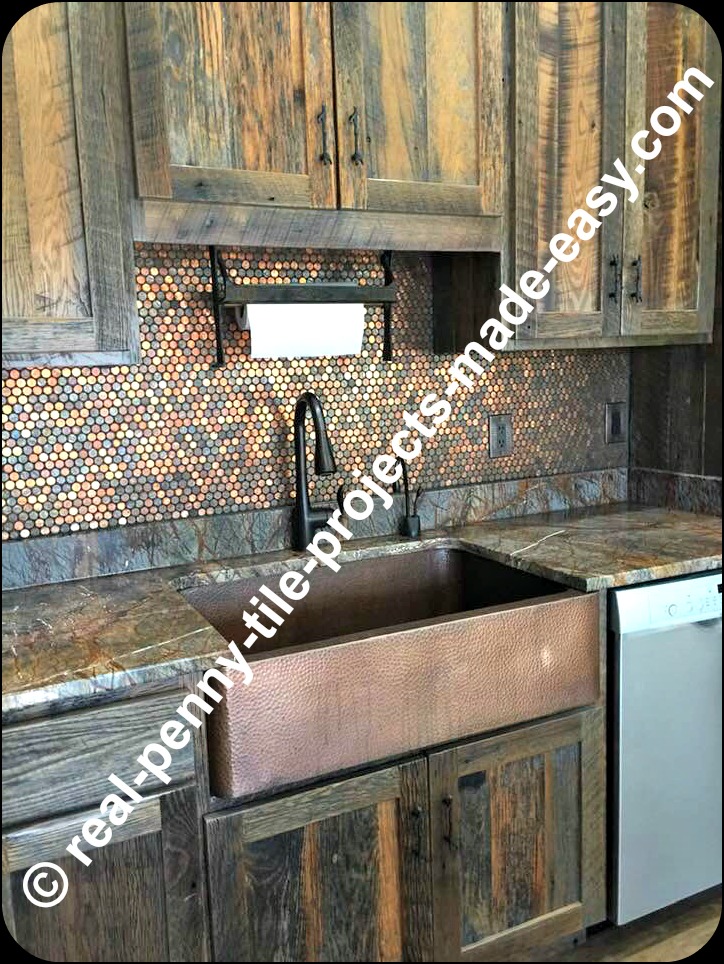 Kitchen wall covered in tile sheets of pennies from floor to ceiling.



| | |
| --- | --- |
| | Walls covered in sheets of pennies from countertop to ceiling... or the ultimate backsplash made with mosaic sheets of pennies. |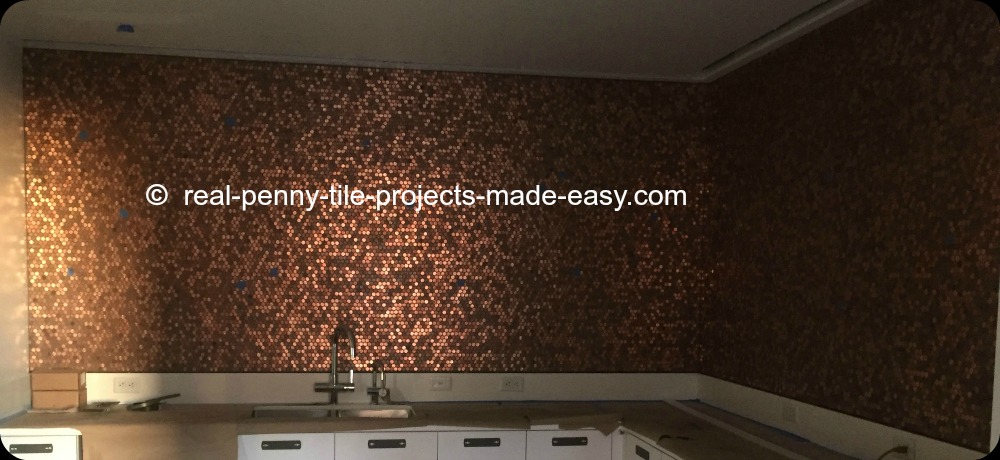 Sheets of pennies installed as tile on bathroom floor.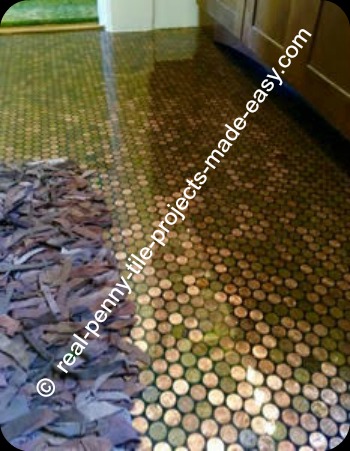 Floor and baseboard covered with tile sheets of pennies. 
Also includes customer's own diamond shape design probably made with nickels and dimes.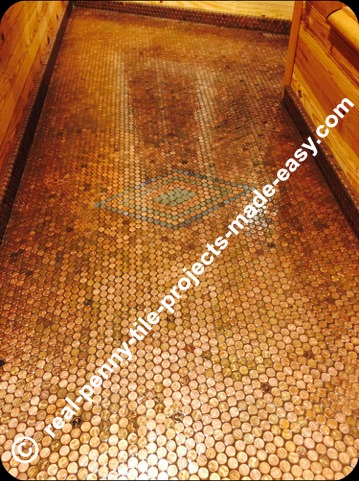 Fireplace finished with tile sheets of pennies including custom made sizes per customer's instructions.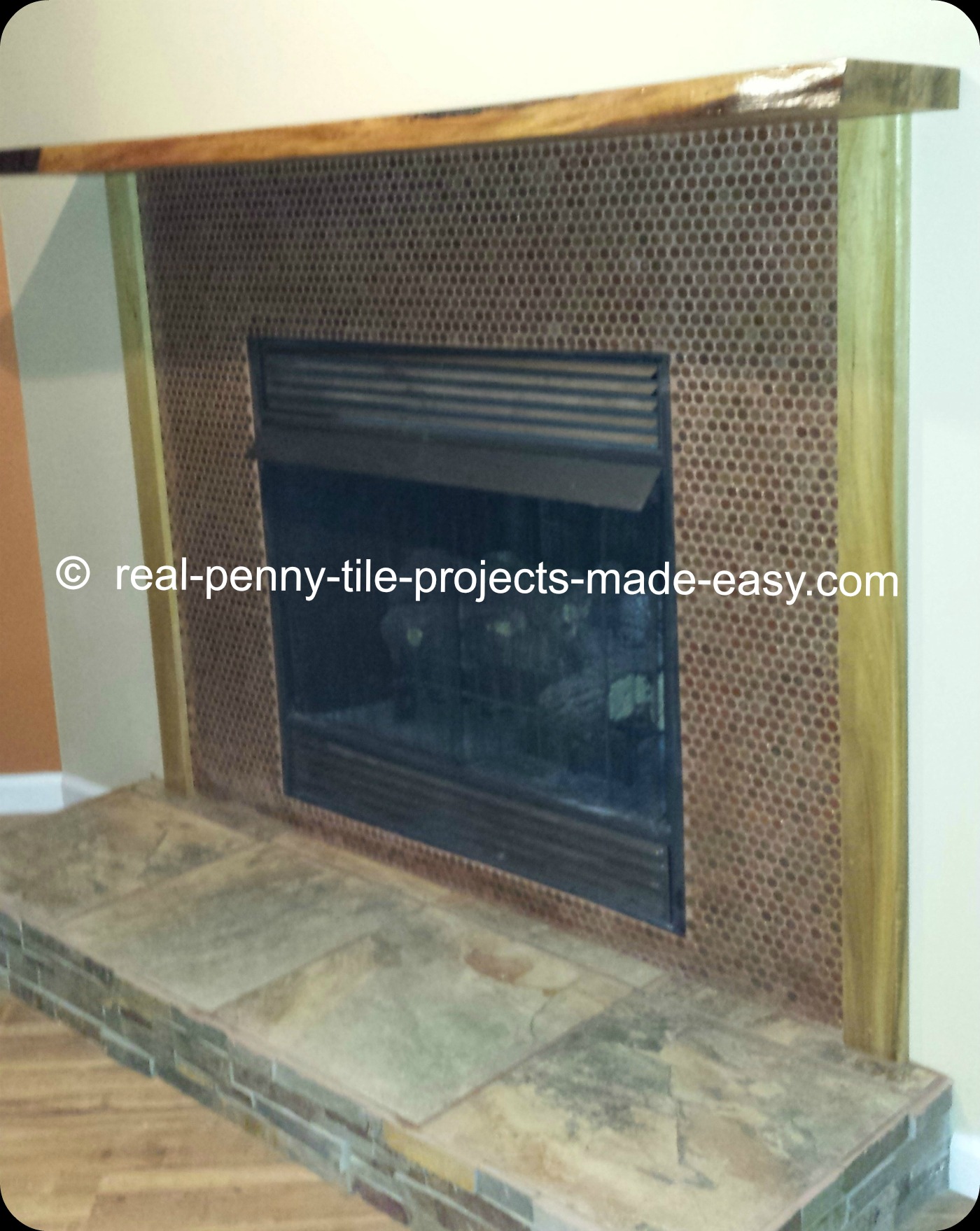 More pictures being added soon...